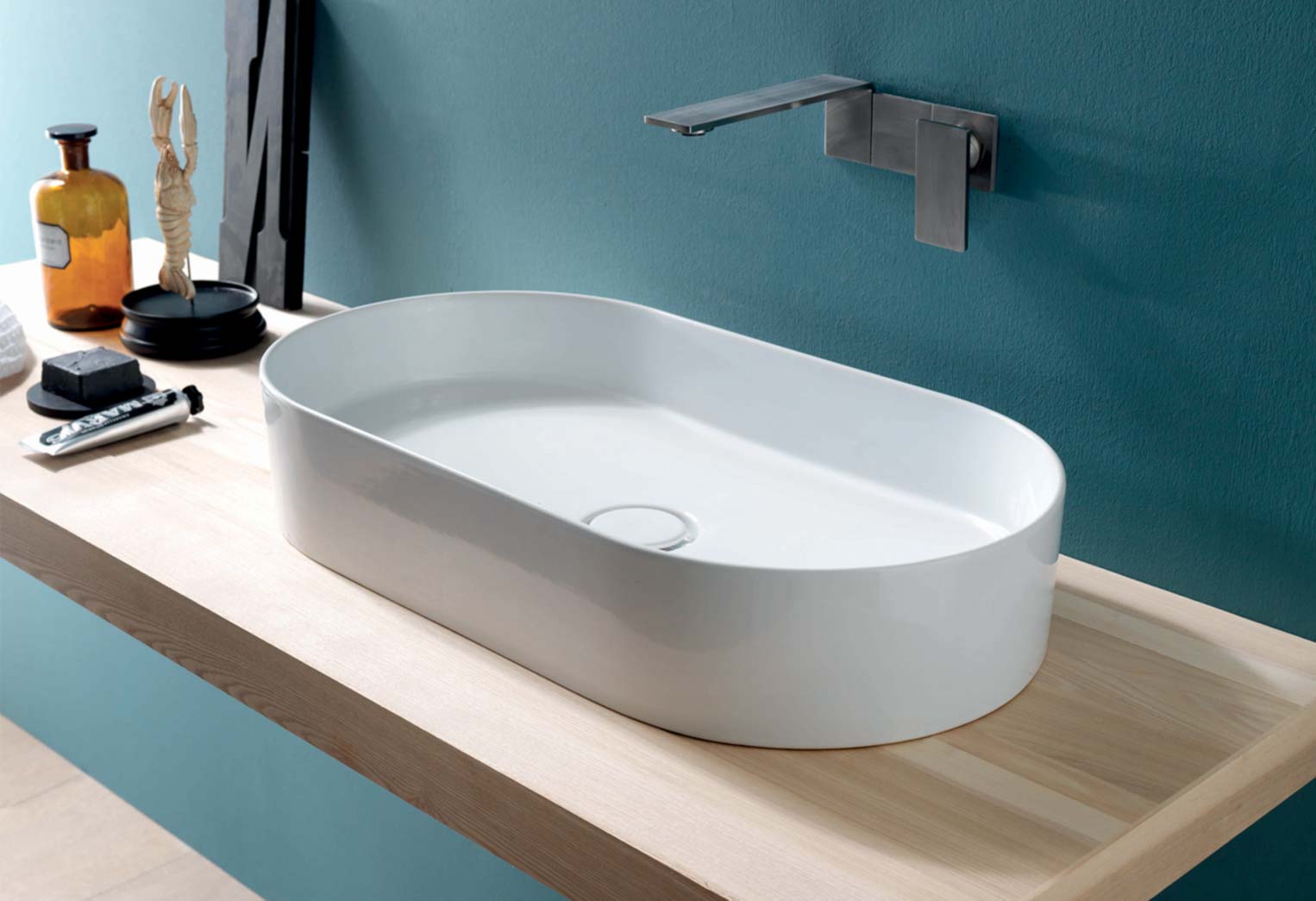 The wash basin is one of the primary elements of a bathroom. Without a proper wash basin, your bathroom design will appear incomplete. There are plenty of options available in the market. However, you should never pick any wash basin randomly. There are plenty of things that should be taken into consideration before making that decision. To begin with, you have to consider the availability of space, position of the pipes, design of the bathroom, material, etc. As a result, you will be able to create a bathroom design that is both functional and aesthetically appealing. Mentioned below are the various wash basin designs and their benefits so that you can make the right choice for yourself:
01 of 05 Pedestal wash basins
Pedestal wash basins are not very common in modern home designs. However, they were a very popular choice in traditional homes because they were a convenient, durable, and practical solution. Commonly, these wash basin designs are now used in small bathroom designs as they have a compact design and you can easily fit in any small space. However, they have a narrow pole-like base that stays attached to the floor and will take up floor space. This base keeps the pipes that connect to the basin hidden and enlivens the aesthetic appeal of the space. While choosing a wash basin, you must take maintenance into consideration as well. Since this design has a long base, cleaning it may require more time. Also, reaching and cleaning the space between the base and the wall can be difficult.
02 of 05 Under-mount wash basins
This wash basin design for your bathroom is installed underneath the countertop. Instead of installing the rim on top of the countertop, they stay completely secured to the base. Since most of the parts of the wash basin stay hidden, it helps to achieve a very streamlined look. Another reason why homeowners love this design is that you can easily wipe the water off into the wash basin when you spill it accidentally on the countertop. Hence, maintaining this wash basin design is quite convenient and easy. However, there are a few things you need to keep in mind before opting for this wash basin design. You can only opt for under-mount wash basins when you have solid surface stone countertops. If you have laminate countertops, they might not be the ideal options as effective sealing against moisture is not possible. These are suggested for frequently used washrooms.
03 of 05 Semi-recessed wash basins
Semi-recessed wash basins fit perfectly in small bathroom designs. People who want additional storage opt for this option as well since you can get vanity underneath. The wash basin design with cabinets and drawers that can help to store all your toiletries and towels. As a result, you can keep the washroom organised and clutter-free. Moreover, they do not occupy additional floor space as well and make the washroom appear spacious. Also, the wash basin front projects outwards from the vanity and allows you to stand closer to the wash basin. However, you must keep in mind that fitting a semi-recessed wash basin with a vanity can be a little difficult in small bathroom designs. Also, since the edge of this wash basin design with cabinets stays slightly raised from the countertop, you might not be able to wipe off water from the countertop easily.
04 of 05 Washplane wash basins
This is a modern wash basin design that is loved by many homeowners. Its appeal lies in its simplicity and minimalism. You will notice such options in high-end restaurants and hotels that want to give the washroom a streamlined and stylish look. Further, you can choose this wash basin design for small spaces. They are very practical and occupy very little space. You can install these in your powder room as well. Depending on the overall look of your washroom, you can choose any material for the wash basin. Commonly used materials include porcelain, ceramic, and even glass. Marble and granite add a very posh appeal and look great in high-end washroom designs. The pipes stay hidden as well.
05 of 05 Top-mount wash basin
In most washroom designs, you will find top-mount wash basins. Most of the wash basin stays underneath the countertop and only rims stay on top of the countertop. Depending on your preferences, you can choose an option that features slim or chunky rims. You can install this wash basin design on almost all types of countertop materials. There is a lower chance of moisture-related damages as the cutout almost stays covered by the wash basin. You will easily find various options available in the market and the overall installation cost will prove to be quite cheaper compared to other alternatives.