Interior Design Tips for Large Rooms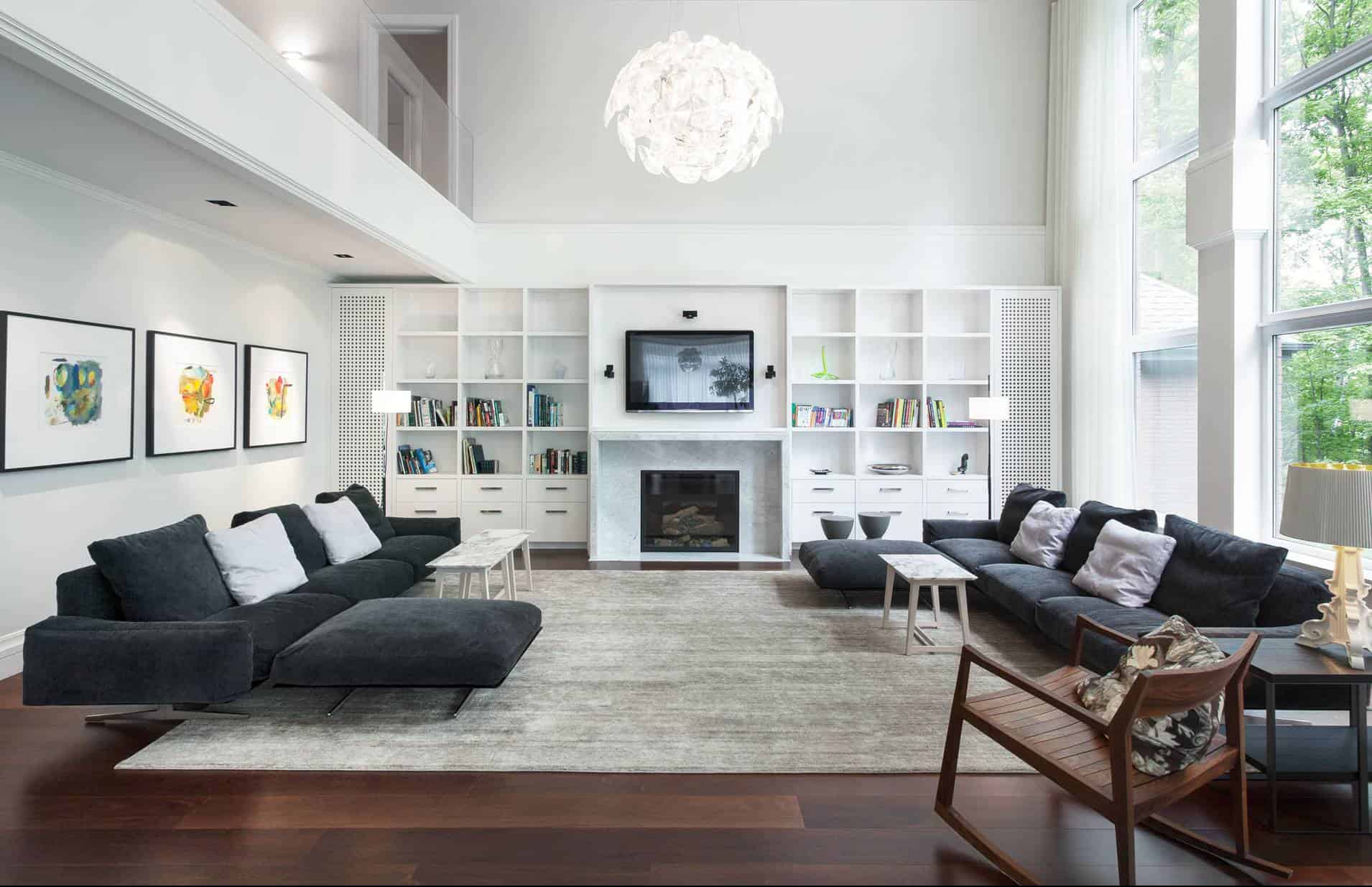 Even though most people have a problem with the lack of space in their homes, having a room that is too large can create problems as well. Large ones are often tricky to decorate, especially if you take into consideration the fact that they might even be used for more purposes than one. For example, a large living room can be used as both a living room and a dining one, but it will need to be separated in some way. Therefore, read about some tips and tricks how to decorate a large areas in your home. Creating a Good Focal Point
When you have an oversized room to decorate, the first thing you will need is a focal point that will properly anchor the room. When you step into a large one, the first thing your mind will search for is a focal point, something to recognize as the main feature in the area and something that will hold the entire space together. Depending on your home decor, this focal point can be anything from a fireplace, a big screen TV, to a pool table or a grand piano. This focal point will serve as a basis to further decorate the area, and make everything else complement the focal point of the large room.
Dividing the Room Visually By Colors
When it comes to colors, you can use them to divide a large one into two or three different areas. Chances are high that a very large one will never be used for one purpose only, so you can make it part living room, part playroom for your kids, or even a home office. Breaking up a large room with colors can easily be done by painting the walls differently and using differently colored floor treatment, such as rugs, in different parts of the room. Area rugs are great to use for this, as differently colored rugs will break up the area visually, and create a feeling of totally separate environments – as many different environments as space allows.
Dividing the Rooms with Furniture
Aside from colors, you can also use different furniture pieces to divide a large one into several different areas. For example, you can use a large bookshelf to physically divide the room in two halves, and decorate the two separate areas completely differently. On the other hand, you can use a large sofa to do much the same thing, but in this case you will only get half of the height of the room covered. So, if you want to physically separate your room and in essence get several independent areas, the best thing to do is build a bookshelf, or maybe a screen that will keep these areas private from one another.
Think about the Levels of Light
When it comes to light, you will have to make sure that the entire room gets enough light, be it natural or artificial. If you lack windows, then simply install enough lighting fixtures so that there is enough light in every corner of the large room.