How To Choose The Right Fan For Your Home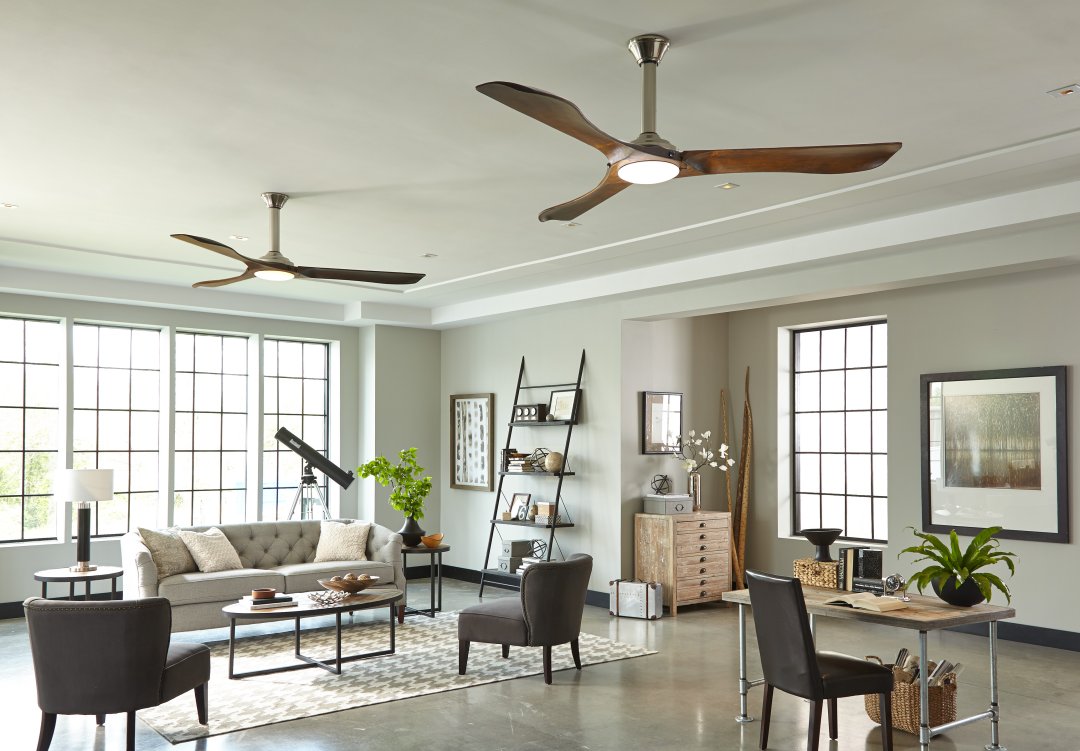 Are you a fan of fans? This sounds funny but I seriously intend no pun here! Gone are the days when fans were used in the home of only the people who lived in hot or humid weather regions. Now-a-days, the fans have evolved into much more than merely an instrument for getting cooler air. A number of companies produce beautiful designer ceiling fans, table fans, wall hung fans and lot more. These ceiling fans not only serve the purpose of ventilating the room with fresh air but also add a new charm to the interiors of your home. The most common varieties of fans available these days include the contemporary style, traditional style fans, transitional style, outdoor style, and retro style.
Are you finding these many numbers of different styles of ceiling fan mind boggling as I did just a few days back while selecting fan for my home? Then, this article might just help you to simplify your choice of fan.
First of all, have a nice look at your home. Try to see the kind of furniture, the interiors of your home and also the personality of your home. Yes, that?s true, even homes have personality! If your home is designed in an exclusive contemporary style then the ideal choice for you would be a contemporary stylish ceiling fan. A wide range of contemporary fans can be found in the markets that are available in number of colors. You can choose the same colored fan as your ceiling but choosing a contrast colored fan will make it more visual and add up to the beauty of the ceiling along with the entire interiors of your room.
For all the classy people, there is a wide range of traditional and antique ceiling fans available. You can have a look at the old and some typically antique fan designs that can elevate the look of the ceiling of your home. In fact, these days there are lot many kinds of artistic designs available in this category that didn?t really exist in the olden days.
However, when it comes to kid?s room, no designer fans or traditional ceiling fans will do. Therefore, special kid?s room ceiling fans are also available in the market. These are very colorful and imaginative designs that will be an instant favorite with the kids. There are fans with different blades length that beautifully colored and designed especially for kid?s room.
If you have a home that has low ceiling or maybe you need a ceiling fan in your room with low roof, then hugger fan is the ideal fan to choose. Hugger ceiling fan are specifically made so that even if there is very short distance between the ceiling and the blades of the fan, it can work well without any obstruction.
For all the people with aesthetic blend, there are stylish ceiling fans with a beautiful light source are also available. So now the fans not only reduce the temperature but also illuminate the whole room.