Dorm Room Decorating Tips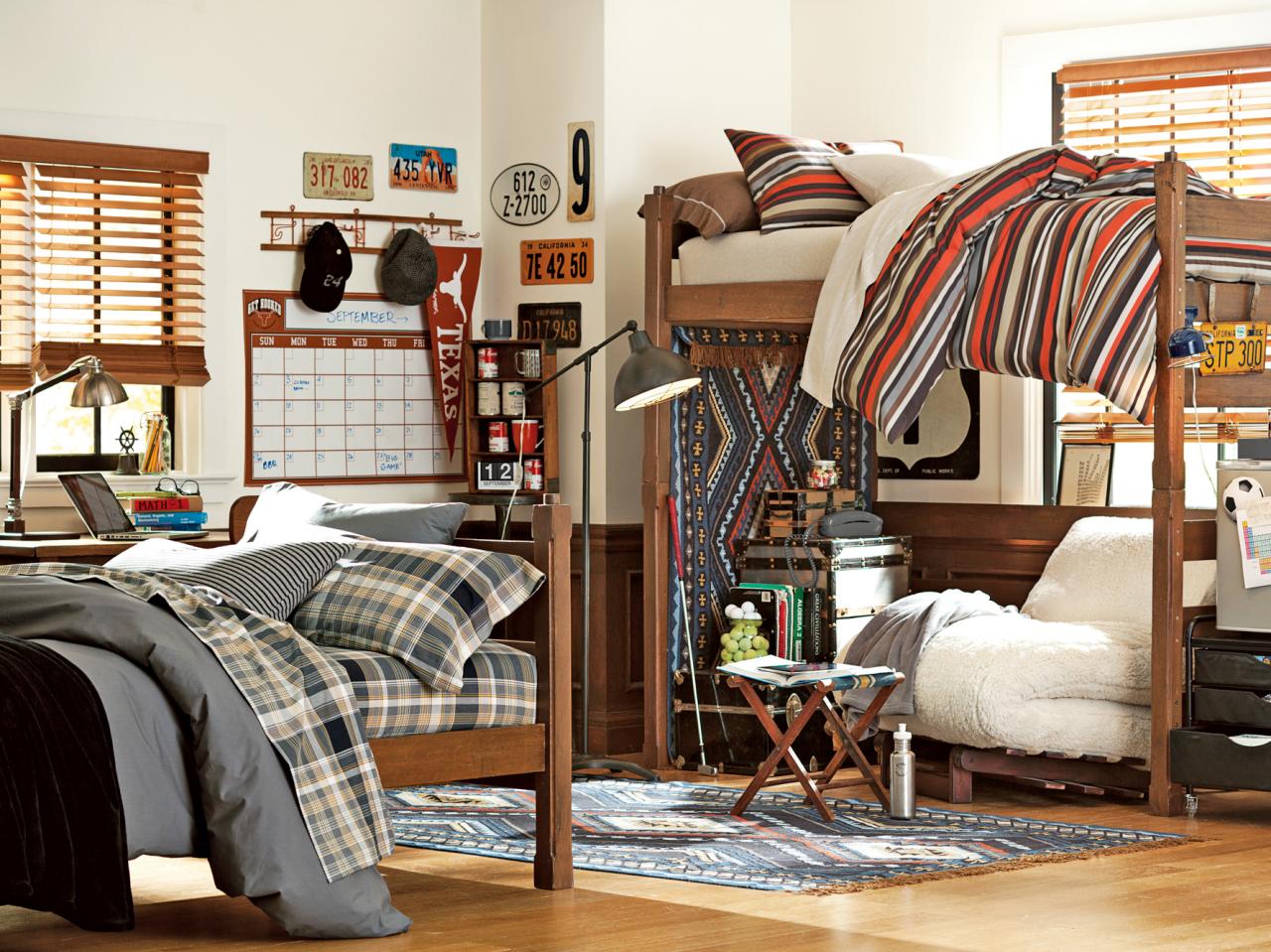 The college dorm room is perhaps the single most difficult room to furnish of all. Nowhere is real estate more valuable and in need of being maximized to its fullest potential. Dorm rooms can make studio apartments look like palatial estates. Oh, and you'll probably have a roommate, so take that already miniscule square footage figure and divide by two. What you're left with is an area roughly the size of a small closet. There are ways to use to this space wisely, though, and make your dorm room a great place for?studying?
It's best to start with the essentials. Even though you think you'll being doing so much "studying" you won't have time for sleep, a bed is still necessary. Think small here?now think even smaller. If you toss and turn when you sleep, you either need to break yourself of that habit or cushion the floor beside your bed. Actually, single beds aren't that bad, and that's what you'll need here, a basic single bed, no bells and whistles. Another option here is a futon. Futons get a bad rap, but some actually are comfortable, and of course double as a sofa-ideal for late nights playing X-Box, er?studying.
The next piece of essential furniture you'll need is a desk. Much like your bed, think small and then cut that in half. Laptops are ideal for dorm life, and need only minimal desk space, but if you do have a desk top, look for a compact corner desk. These corner units provide enough desk space for a monitor and leave you enough room to stash your CPU underneath. Since floor space is limited, you need to go vertical?think Manhattan. Look for a desk with stacking shelf features for your printer and other miscellaneous stuff. If need be, mount shelves in the wall (if allowed, obviously) to accomplish this.
Lastly, use every bit of room you have. For clothing storage, use plastic bins and store them under your bed. If you need a bookcase or portable shelf unit, think tall and slim (like a Brazilian supermodel). If you have room for a chest, there are some narrow ones out there such as slim lingerie chests. Hopefully these tips will help you turn your dorm room into the bastion of higher education you envision it as.